Blackstone Flat Bottom V Sharpening
The revolutionary new FBV® (Flat Bottom V®) patented skate sharpening system from Blackstone® gives you competitive advantages like you've never experienced before. Superior endurance. Greater power. Enhanced agility. Better control. These are just a few of the improvements skaters from recreational leagues to the pros are reporting with this new blade sharpening technique. In fact, research conducted by The International Ice Hockey Research Academy at the University of Ottawa, under the direction of Dr. T. Blaine Hoshizaki, supports the benefits players are noticing: "The results in this study definitely confirm that the Blackstone® innovation is easily perceived and recognized by the subjects as having a performance benefit."
FBV available at The Ice Mine!
Traditional Hollow Cut
$7.00 per Sharpening for FAYHA Ice Miners
$6.00 per Sharpening for FAYHA Ice Miners
$9.00 per Sharpening for Non Ice Miners $8.00 per Sharpening for Non Ice Miners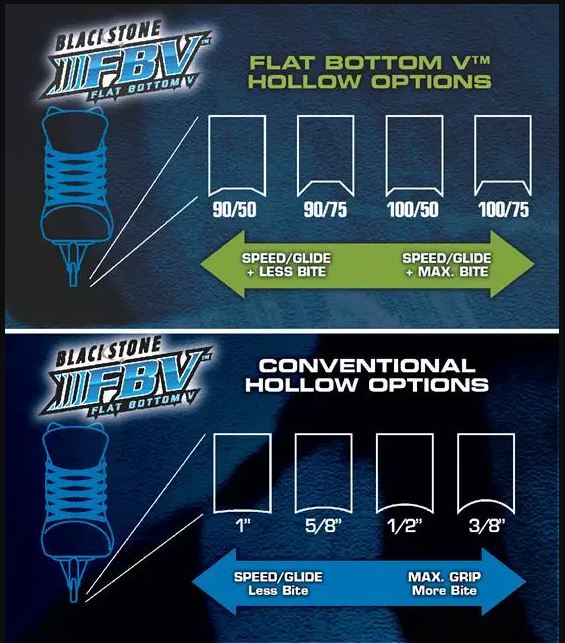 New for the 2020-2021 Season at The Ice Mine, as we work to expand our pro shop, we will be selling a variety of Howie's Hockey Tape products. These products will include tape, laces, stick wax, skate guards, apparel, water bottles, accessories and much more!
Please stop in for your hockey needs, we can help. If you don't see what you need, let us know and we will do our best get it for you.